CHARITY HOUSE & FOOD BANK: "Kick off hunger out of Kenya and horn of Africa"

Charity house is a Prophet Reward Foundation initiative feeding program houses in different locations in all our 47 Counties in Kenya for direct feeding and distribution to the poor community these includes orphans, vulnerable children, oppressed single mothers, windows/widowers and the elderly people from the age of 60 years and above in our society.
Food bank is the Prophet Reward Foundation initiative  ware houses to store food contribution from farmers, from the supermarkets self stores, from food processing companies, from our local and international volunteers food packaging activities, from relief organization food donations, from governments institutions donation, companies donations, individual donations & gifts, etc. and all the In-Kind-Gifts donation to the charity locally and internationally to distribute to the needy in the marginalized and poor community.
Charity house & Food bank sustainability main event is mobilization of resources, volunteers in participating in food packages to all our 47 Counties and beyond horn of Africa Countries throughout the year. Events for Kenyans to Kenyans, Africans to Africans…………….We mean"Kick off hunger out of Kenya and horn of Africa"
Support the project -M-Pesa – lipa na M-Pesa – Paybill – enter 700296 – enter account – write name of the sender – enter pin- send (Tax Exempted) DONATE
Wish list for Orphans Vulnerable Children and Elderly families group;
Wish list for In-Kind-Donation to our food bank to feed and support PRF charitable work, the OVCs and elderly groups in Kenya in accomplishing our mission to the marginalized and poor community. Blankets, Mattresses, school uniforms, beds, double deck beds, bedding, cooking oil, cooking fat, wheat flour, maize flour, porridge flour, human consumption sugar, school bags, sanitary towels, under garments for boys & girls, sanitary pads/towels, dried cereals (rice, maize, beans, soya beans, cocoa beans, peas, green grams etc), milk powder, dried fruit juice, snacks, toys, toddlers story books, cloths, heavy cloths, bicycles, bikes, computers, furniture, utensils, electronics, solar panels and lights, photo copy machines, printing press machines, sports facilities, music equipment, textiles, pens, pencils, kitchen equipment, office equipment, printing papers, paper folders, Erasers, crayons, manila papers, school shoes,carpets, gas cylinders, building materials, BedNets, agricultural tools, etc
vehicles,
Boats,
Aircraft
etc.
Food security
What is food security?
Food security exists when people simply have reliable access to safe and nutritious food at all times.
'Prophet Charity House Feeding Program' (PCH-FP) is an Initiative to support the active feeding programs in our beneficiary
Community Centres,
elderly groups,
families,
persons &
informal schools facing challenges in feeding the orphans and vulnerable children.
The program is still on the initial stages of its operational set up. We are seeking professionals and partners to support us towards achieving sustainability through strategies such as;
Applying for food materials from production and
Processing sources of food including profit growers,
Manufacturers,
Distributors,
Wholesalers and
Retailers who in the normal course of business may have excess food that they cannot sell and
As well as from the supermarket shelves,
Foods which are nearing their expiry dates.
To sustain our PRF-food bank'- PCH-FP warehouses we will be mobilizing the local and international volunteers quarterly per year for the food packaging from:-
Individuals
Friends
Churches
Tempos
Mosques
Synagogues
Schools
Colleges
Universities
Companies
Banks
Government institutions
Etc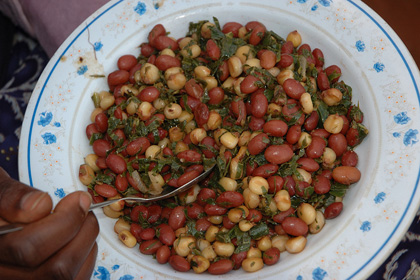 We Need Food
Become a change agent,
Apply to volunteer,
Sponsor volunteer events,
Link us with volunteer groups,
Partner with us to sustain this program.
We are currently partners with Stop Hunger Now (SHN), (an international food relief) from North Carolina, USA as our technical advisers and affiliates in sustaining PRF-food banks and in food packaging events in Kenya and horn of Africa Countries.
Prophet Reward Foundation is organizing meal packaging events and recruiting the volunteers for resource fundraising and participating to the events.
Through your involvement and support we are planning to organize for the biggest event than ever in Kenya, for one million meals (1m meals) in food packaging.
This is a great campaign and event in our region if sponsored to end hunger together in kicking off hunger out of Kenya and other horn of Africa Countries.
The event will bring together 3500-4000 local and international volunteers in a single day to kick off hunger out of Kenya and other horn of Africa countries.
1 meal's pack feeds 6 people and costs $1 or Kshs100
How many people are you budgeting to feed?
Donate to feed the hungry one in giving back to the community.
FAMILY BANK OF KENYA
AC/NO. 068000005480, Corp Branch,
Swift Code: FABLKENA,
ECO BANK (KENYA)
KSHS-AC/NO.0040085024183501 
US$-AC/NO.0041085024183501, WestMinster Branch,
Swift Code: ECOCKENA.
Paypal to M-Pesa —- M-Pesa to M-Pesa Donation.
M-Pesa – lipa na M-Pesa – Paybill – enter 700296 – enter account – write name of the sender – enter pin- send (Tax Exempted)
Email us; prophetrewardfoundation@gmail.com, hdvkenya@gmail.com,